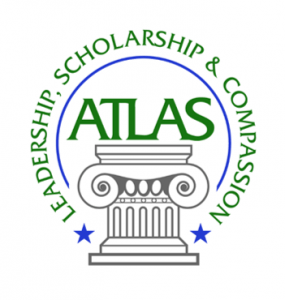 ATLAS is for ninth and tenth-grade students ready for academic rigor, leadership opportunities, and experiences that shape you. It offers a well-rounded curriculum of advanced educational opportunities in all content areas. Students will be offered a program of study that ensures a challenging curriculum to prepare them for both college and career. Learning experiences are integrated to build inquiring, compassionate, and life-long learners. While courses are designed to prepare students to transition into the International Baccalaureate Diploma Programme, participants are well prepared to complete Advanced Placement coursework, Dual Enrollment and/or Honors courses their junior and senior years.
Candidates are selected based on demonstrated achievement, motivation to excel, collaboration and leadership abilities, and service within the community.
Recommended pre-requisites: 9th Lit, Coordinate Algebra or Acc. Alg/Geom, Physical Science, Spanish 1 (preferred)
ATLAS was developed after speaking with students and teachers about what students needed to be prepared for our ever increasingly competitive environment. Technology, globalization, and the knowledge-worker economy have increased the degree of difficulty and have put us in a more challenging context (Covey, 2015). To try to apply the skills we have always had in this ever evolving world, will leave students behind. We need to improve student capabilities with all components needed for success in college, career and life.
ATLAS is focused on college readiness. The rigor of high school coursework is more important than parent education level, family income, or race/ethnicity in predicting whether a student will earn a post-secondary degree (Adelman, 2006).
Studies show that students enrolled in a "pre-IB" curriculum in grade 9 and subsequently enroll in the Diploma Program are 24% more likely to enroll in a four-year college, almost 20% more likely to attend a more selective college, and are almost 10% more likely to persist in their college curriculum after two years (ibo.org).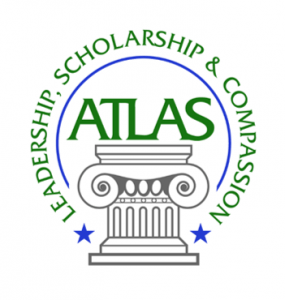 Lead with reflection, Grow in knowledge, Serve with compassion
---
LEADERSHIP
BUILD SELF-KNOWLEDGE
ORGANIZATIONAL SKILLS
TIME-MANAGEMENT
 SCHOLARSHIP
AP CLASSES PUSHED DOWN FOR RIGOR OPPORTUNITIES
IB-LIKE PROJECTS AND ASSESSMENTS IN 9TH & 10TH TO PREPARE FOR IB DIPLOMA PROGRAMME
COMPASSION 
COHORTS OF COMPASSION

STUDENT CHOICE OF SERVICE LEARNING PROJECT TO BE DEVELOPED WITHIN THE COMMUNITY

THINK GLOBAL, ACT LOCAL…
---
For more information contact:
ATLAS Coordinator:  Mrs. Kate Warner